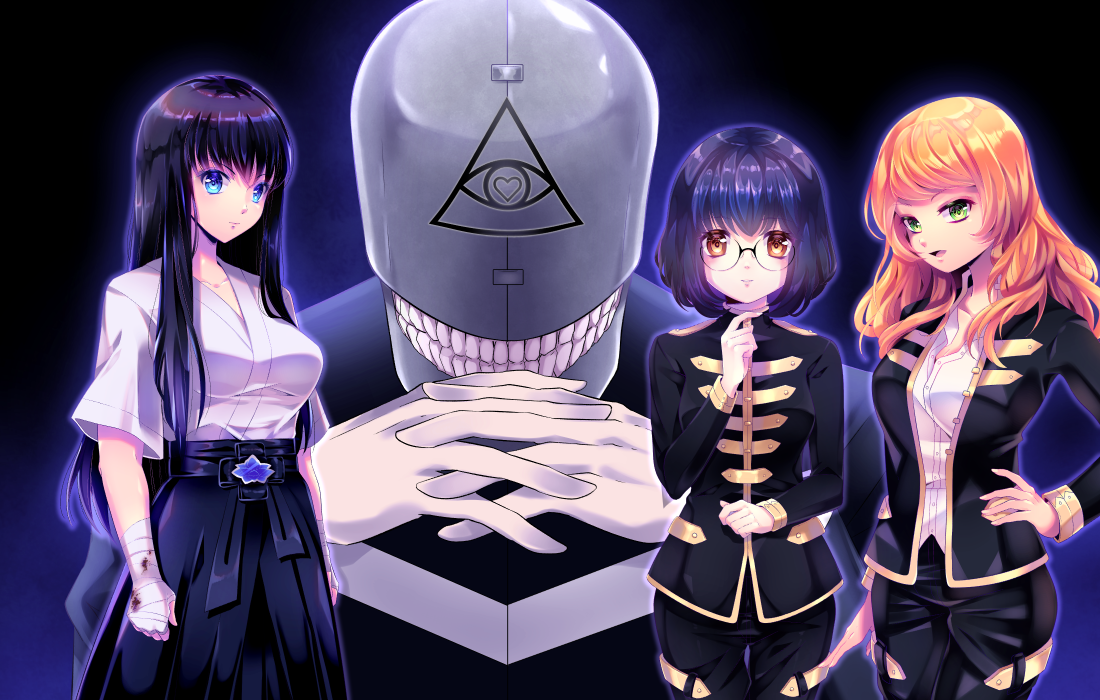 Black Heaven: a Necromantic Dating Sim
Update + New Release Plan: Free Monthly Chapters!
---
Hey everyone!
This is Chris Mahon, the Creative Lead for Black Heaven: A Necromantic Dating Sim!
It's been just over a month since we launched the demo for the game, and it's already reached nearly 200 downloads! The game has received a really positive reaction, and I'm excited to keep working on it with our talented team!
With that in mind, I wanted to give all of you an updated look at what we have planned next.
Plans for the Full Game
The original plan was for Black Heaven to release as a demo, then transition into a Kickstarter campaign to fund the full game in September/October 2020. However, my current freelance workload (which pays my bills) has turned out to be busier than expected.
I really want the Kickstarter to be a success, so I'm planning on taking some extra time to gather advice, commission custom assets, and plan out the campaign before launch. Once my workload has lifted somewhat at the end of 2020, I can focus more time on Black Heaven and establish a new date for the Kickstarter campaign.
Once that's figured out, I'll announce it here and on Twitter!
New Release Plan: Free Monthly Chapters!
I'm not planning on letting the game go dormant in the meantime! Instead, I'm going to be periodically releasing new 20-25-minute "chapters" that build on the content in the demo, which will allow fans to continue playing through the story for free!
There's roughly three hours of content already written for the game, and with the current assets, I'm going to be able to release roughly 7 "chapters," with a new chapter coming out (hopefully) at the end of each month, starting with September 2020.
If all goes well, something else may be released in conjunction with new chapters…something devious.
Follow Us!
If you have any questions, feel free to send us a message at occulttrianglelab@gmail.com. Be sure to follow us here on itch.io, and on Twitter @TriangleLab!

Get Black Heaven: a Necromantic Dating Sim